Moorefield Real Estate
Office: 252-442-8900

Email: moorefieldre@gmail.com
Address: 2623 Sunset Avenue, Rocky Mount, NC 27804
Kellie Roy Jolley - Realtor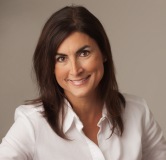 It is with great pleasure that I announce my association with Moorefield Real Estate! I have chosen to become a part of the number one real estate firm in this area. Ken Moorefield, owner of the company, has over thirty years experience in real estate marketing, sales and construction.
Having been a resident of this area since 1992, engaging my time and talents in various civic organizations, lends me great confidence to serve you and make you my "Number One" client.
I look forward to assisting you with your real estate needs and offer my ongoing commitment to provide honesty, integrity and the highest quality of service in helping you obtain the "American Dream"!
Kellie Roy Jolley
252-469-9649